I am at home cooking some delicious roasted buckwheat kasha, introduced to me by my flatmate.
I find that roasted buckwheat has a very pleasant delicious flavour, nutty sort of quiet almost like brown bread.
It's a lovely dish to cook at home because it's very easy to prepare.
I put it in my rice cooker and give it one rinse with the water and add 2 parts of water to 1 part of buckwheat.
I push the button and let it cook. 5 minutes later I got my kasha ready to eat!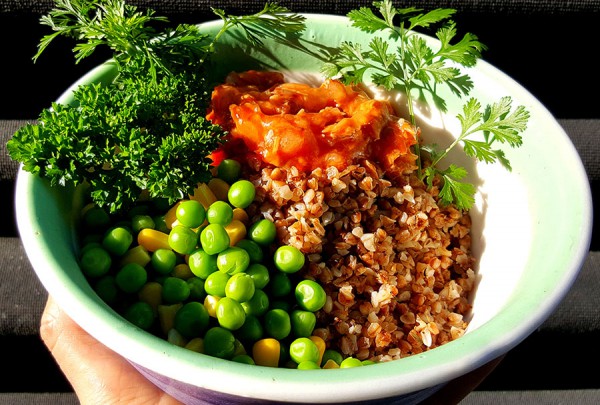 On the side today I have some sweet corn and green peas as well as wild sardines which is very delicious, just you know make it a complete meal with meat and vegetables like a staple food! Perfect, delicious, anybody can do it.