Roasted buckwheat, unlike raw (green one), is very easy and fast to cook!
It takes only 13 - 15 minutes to boil. Very similar to rice with the same proportion to the water: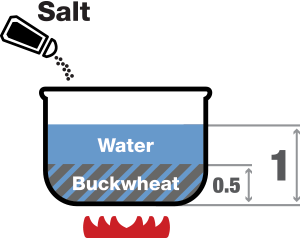 Also, roasted buckwheat can be cooked in a rice cooker, exactly the same as rice: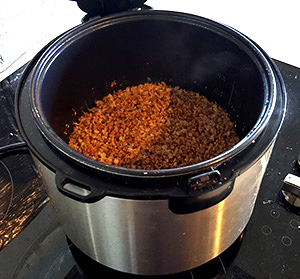 Roasted buckwheat can be reheated later if you have some left. It can stay in a fridge for many days. Then, reheat it in a frying pan along with some other food.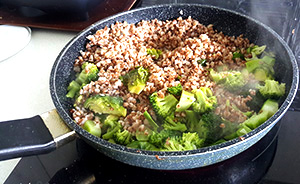 It is much better to serve roasted buckwheat in a bowl with a spoon. Kasha likes butter a lot.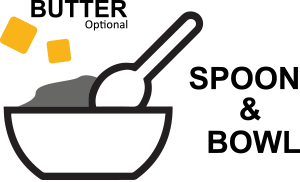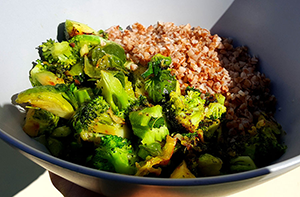 One of the best that goes with roasted buckwheat is fried mushrooms with onions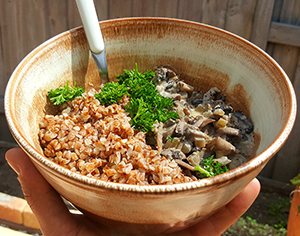 100g of buckwheat has 13g of protein. This is more than in a can of salmon! Therefore, have buckwheat as 80% of your dish!
In a dry place, roasted buckwheat can be stored for years