The Athlete's Guide to Healthy Grains
"This grain is high in an antioxidant called rutin, which helps fight off inflammation produced from training," says Spence. It also stimulates the production of collagen, a protein that's specifically meant to facilitate skin, bone, and connective tissue repair, she says. Try buckwheat groats in lieu of cereal in the morning, or slip some into your favorite soup or chili recipe instead of pasta or rice.
How Buckwheat fits into sports medicine
Buckwheat is a no-brainer when it comes to health and athletic performance. Rich in bioflavonoids — especially in Rutin and Quercetin — buckwheat is great not only for cardiovascular health, but also for healing from sports injuries. Flavonoids have been found to help relieve such sports injuries as pain, bumps, and bruises, as well as excessive swelling caused in damaged tissue.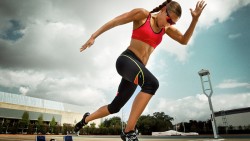 Buy Top Quality Roasted Buckwheat Now